IF
YOU ARE HERE TO WORK AND INVEST
A LITTLE MONEY IN
YOUR
BUSINESS KEEP REA

DING
My name is Mahlon (Mel) Grube Welcome.
I am a real person and am here to help you succeed. I live in Las Vegas, Nevada USA. I worked most of my life in casinos. I now
work SFI. The real test is not about big earnings in the first few months. It should be about setting up your network and setting goals to
start growing that nest egg.
The Facts Of Life:
If you do not take action, nothing will happen.
If you take very little action, very little will happen.
If you think someone else is going to do it for you, nothing will happen.
Every successful person I know went through the


process to learn about what needed to be done and then they PERSONALLY took MASSIVE

ACTION to create results. They all wanted to learn and improve by applying what
they had learned.

How far you go will be determined by a number of factors, most of which you can control. If you want the results, be prepared to put in the work.
If you're ready to learn more and put these steps into action and get results for yourself, the next step is yours:
TIPS FOR BEGINNERS!
2. Finish all getting started tasks: https://www.youtube.com
4. Play Triple Clicks Games :
5. Create 2 or more facebook profiles for advertising
6. Ask to join facebook groups for online job posting ads , work from home etc...
8. Post at least 10 ads( from new profiles , then you grow with 20 ads then 30 then 40 then 50 after 1 month no more
than 50 ads from one profile. i have 10 profiles and i posting 50 ads from each profile a day on facebook groups
9. reapet from 3 to 8 .??
GOOD LUCK
Remember the real test is not about earning in the first few months. It should be about setting up your network and setting
goals to start growing that nest egg.
Others try to duplicate SFI but never achieve the same success. Disappearing into the night in a few short months.
"You can have anything you want in life if you will help enough other people get what they want." ~ Zig Ziglar

"A leader's job is to look into the future and see the organization not as it is, but as it can become." --Unknown

"Outstanding leaders go out of their way to boost the self-esteem of their personnel. If people believe in themselves it is amazing what
they can accomplish." --Sam Walton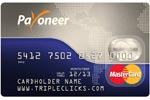 First before reading on. SET up your SFI Network.

Apply to receive your Commissions Via A
TripleClicks MasterCard from
Payoneer, PayPal or direct deposit to your bank
account.
Click above the Grey Box Income. Scroll down and click Collection option.
Click the Circle to select your preferred option for payments. Click the Green Button Submit.
THEN Click Above the Grey Box MY Account - Scroll down and click Commission payment options.
My Gateways. Is where you find your Promotional Links.
If you hover your mouse over My Reports then a column will appear at the right.
Click MY VP Ledger and blast
your way though to receive VP rewards climbing the SFI leadership ladder.
Once a week I log into SFI Tracking to view my results. https://www.sfimg.com/PowerTools/HitTracking
1 TEAM - 1 VISION - 1 GOAL
Are You Motivated, Passionate and Love Personal Development? Lets Start!
If you have ever wanted to create a successful online business, you've come to the right place.
Flexible working hours, no deadlines, no targets, no peak hour traffic, you decide the hours.

It takes experience - which can take you years to develop... or... which can be provided to you FREE.
The real test is not about earning in the first few months.
It should be about setting up your network and setting goals to start growing that nest egg.
You could spend thousands of dollars else where, believing all the hype.
Or follow Our Plan I will provide to you FREE. I have done all the donkey work for everyone.
You just follow the plan, promoting building and earning. Maree uses McAfee Web Security.
Best investment to make on line. She then shares the information with me to pass on to my team.
McAfee test the sites she surfs and blocks content that comes from potentially dangerous or suspicious sites.
Turn Your Computer In To A Crazy Money Making Machine

Still Not Making Money?
No Referrals ?
No Sales?
Stop jumping from site to site in search of that quick dollar
How much can you earn with SFI.
You Decide Your Level Of Earnings.
The more participation the higher your rewards. Paying System 12 Levels Deep.
YOU earn money whenever you refer a new customer that sets up a standing order at SFI.
Makes purchases from any of your ECA Triple Click Stores. Remember they are all yours with your SFI member number in place.
Share in winnings with New members you introduce to Wave 3. Setting challenges.
Win cash and prizes daily with the Games Opportunities. Paid for shopping and selling, supporting ECA Stores.
SFI is drop dead simple. Refer. Sponsor. Duplicate. No need to make it more complicated than it seems.
Set your goals monthly and for the first year work every day towards achieving that goal.
By learning to create your own lead system by following the SFI Plan.
You can then co-op that system with those you refer into SFI for maximum leverage.
Yes, support is critical, but lead generation is the life line of your SFI business.
MOST IMPORTANT - I log into SFI and all the sites. Via my links listed here.
This way if you click an email and they request for you to log in. YOU will know it is a fishing email not SFI.
SFI Log into back office. https://www.sfimg.com/


Daily to Do At SFI. Click All Red Tabs. Spend half an hour reading the Forum.

Each day, the Daily Grand drawing dispenses 18,000 Rewardicals to 410 lucky affiliates.
Now, by turning all 12 tabs green, you can grab an extra entry each day and significantly
increase your chances of winning.

Entrepreneur365 (E365) is an SFI contest based on Versa Points that every new SFI affiliate
is automatically entered in. Each participating affiliate has the opportunity to win a share of
OVER $100,000 in cash and prizes...while learning about how to create a successful SFI
business! There is no cost to participate in the contest, and you can earn Versa Points through
a variety of educational and business-building actions.
REMEMBER Daily. Before Logging out of the Games to Click above the Purple Box and Claim FREE EXTRA ENTRY.
REMEMBER Daily. Before Logging out return to the home page and Claim FREE EXTRA ENTRY into the DAILY GRAND.
Your first objective in SFI is to earn as many Versa Points as you can each month.
The more VP you score, the higher your rank and the more you can earn from the Triple Clicks Executive Pool.
Plant that seed and watch it grow, creating quite the snow ball effect.
YOU earnings will grow larger month by month year by year.

If you could invest in the buying power of a huge team.
Benefiting from all the work they do and receiving rewards for the merchandise they purchase.
Would you be interested?
I thought so!
I strongly recommend to click the Growth Tab and Connect with local ECA stores in your community.
It is so rewarding to be a part of this network supporting these ECA Stores Growth.
While being rewarded in return for shopping and selling.
YOU could spend a fortune on line, joining other Lotto Sites etc.
This is why I love the T Credit Packages on offer.
Small Fee for hours of entertainment and fun.
This is no "pie in the sky". This is the real McCoy.

Start each day at SFI. Following Daily to do. 🌹 🌸
Promoting SFI is the life line of your business.
1) Promote Your SFI Offers
2) Show Others How To Do The Same!

3) Keep it Simple! Keep it Profitable.
$$$$$$$$$$$$$$$$$$$$$$$$$$$$$$$$$$$$$$$$$$$$$$$$$$$$$$$$$$$$$$$$$$$$$$$$$$$$$$$$$$$$$$$$

To be a successful Internet Marketer, you need to wisely use your time & advertising budget or it will be like

trying to run in quicksand. So lets make GOOD things happen to YOU, starting now! I am very excited to see

how my Team Builds in 2018.


Let's face it, advertising is a numbers game.

The more your ad is shown, the higher percentage of click-through and sales you will convert.
Next Step. Decide what hours you wish to dedicate to your SFI Business.
The beauty is you wake up, then just walk over to your computer.
Sit Down and you are ready to go. YOU decide what hours you want to work,
YOU can reshuffle your time table if you need to spend time with the kids at school etc.
YOU determine your results. The more you participate the more rewards you will receive in return.

$$$$$$$$$$$$$$$$$$$$$$$$$$$$$$$$$$$$$$$$$$$$$$$$$$$$$$$$$$$$$$$$$$$$$$$$$$$$$$$$$$$$$$$$$$$$$$$$$$$$$$$$$$$$$$$$$$$$$
Use your T Credits or Rewardicals to grab FREE Advertising for SFI.
YOU will also earn at SFI when any of your down line purchase.
Select the package you wish to purchase.
Click add to Cart. Click Continue to Check out You will see the order form.
Enter your Area code email etc.
Check all empty boxes have the details entered click Continue
Click Payment box you wish to use.
TRIPLE CLICKS MEMBER REWARDS POINTS TRIPLE CLICKS T CREDITS
Wait to verify box to appear then tick. Example I used T Credits.
It will read Your cart totals may have changed.
Please verify the new totals Scroll down to the bottom of the page and click
I have reviewed and agree to the Triple Clicks Terms & Conditions. Click the box at the right Place MY Order.
If you just Cleared your cookies NOTE! When you log into SFI it will say.
Our monitoring system has alerted us that your SFI account has been accessed from a new device.
To ensure the security of your account, we require that all new devices be approved by the SFI account owner.

2. Enter your email address to have the password reset email sent to you.
3. Locate the email (note that it may land in your junk or spam folder) and click the included link.
4. You will be taken to the "Change Account Information" section of the Affiliate Center.
Enter a new password for your account and click the "Submit" button at the bottom to save your new password.
That's it. You should be all set now.
Special Note: The ONLY link that will work will be the one from the LAST password reset email you requested.
Links in an earlier (older) emails will be voided.
"TEAM SUCCESS PLAN" page.
WHAT I DID TO GET STARTED.
This website will help you get started and keep you going just as I have done. If you follow it you will achieve what I have achieved. I am here to help you. Some things at SFI have changed some since I got started, but it is all for our benefit. They keep trying to make it better for everyone.
I am not saying that this is the only way to succeed. I am just showing you what I did. If you follow it you should have the same success I have had.